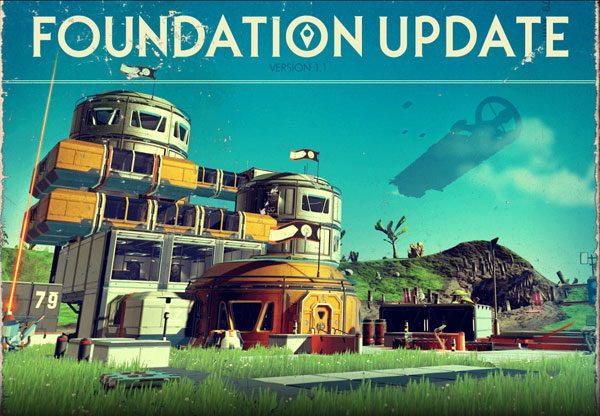 After all the drama surrounding the launch of No Man's Sky for the PS4 and PC (see our review here), with players complaining of missing features and content that were apparently promised or miscommunicated by Hello Games, it's nice to see that the studio is back and making good on some of their promises.
There was speculation that the company or its founders took the money and made a run for it, all due to the lack of communication with customers and fans (which clearly was the wrong way to handle it), but that wasn't so… thankfully.  Hello Games was hard at work on update 1.1, otherwise known as the Foundation Update, which brings a whole lot of changes and enhancements to the game.  "Foundation" in this case refers to not only the base-building mechanics but the structure of the game itself from which they will build off of moving forward.
Since the update we have poured several more hours into the game, and we're very encouraged by what we have seen and played, and it's legitimately fun to explore the universe again.  The addition of more hardcore Survival mode and the even more chill Creative mode provides players with different experiences, depending on what they are looking for from the game.  Regardless of the mode, players can enjoy the new base building, farming, the ability to purchase and equip freighters, new resources and technology, a rather huge user interface update and quite a bit more.  Not to mention visual enhancements on both platforms and bug fixes galore.  We've had some issues with random game crashes on the PS4 version, though we assume (hope?) they'll be taken care of soon.
Hop on over to the official No Man's Sky site to check out all the details, and also see the overview trailer below.
No Man's Sky: Foundation Update (version 1.1):

No Man's Sky: Foundation Update (version 1.1)
Now let's hope that Hello Games can improve their communication moving forward and we think that players will maybe be able to forgive the studio over time.